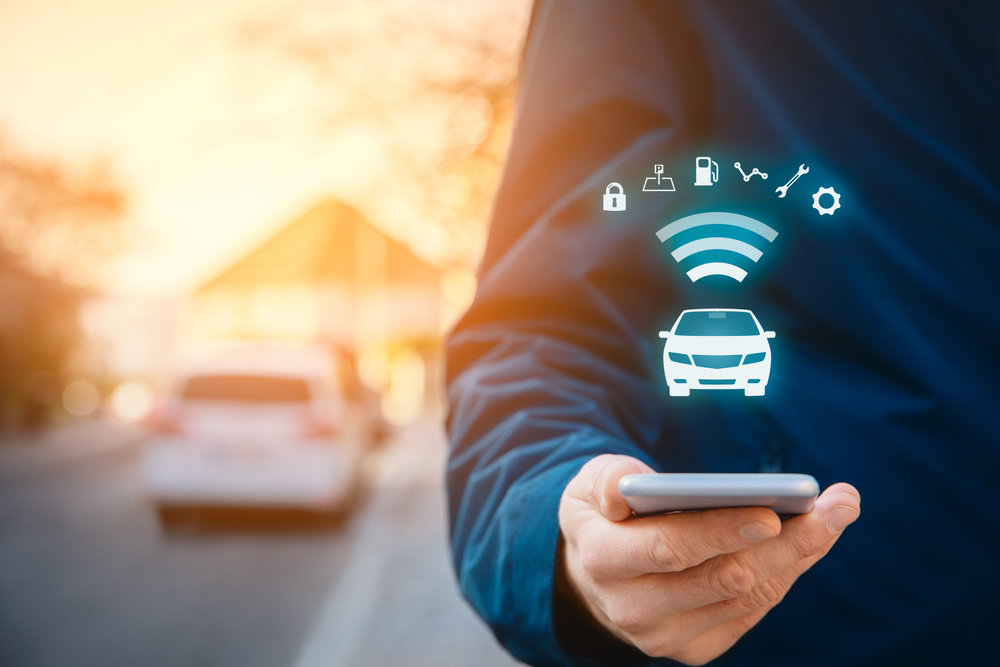 Smooth, Simple, Fleet Marketing as a Service
Working in your business while working on your business is tough.
And when you're using multiple software systems, spreadsheets, content creators, content management systems and web-based platforms, you're wasting time and money.
Enter Bynx QPaaS (Quotation Portal as a Service) – the one-stop, hosted management service that integrates sales, marketing and social campaigns with the vehicle leasing quotation process. In this first part of an exciting new blog series, we explain how Bynx is evolving to offer holistic and hassle-free software solutions that are futureproofing the operations of vehicle leasing brands big, small and anywhere in between.
What does Bynx QPaaS Do For My Business?
From major leasing brands through to local market providers in the vehicle mobility space, our Sales & Marketing Director Gary Jefferies believes Bynx QPaaS allows your business to take a giant leap.
Jefferies says:
"Many firms are still using inefficient, outdated methodology such as spreadsheets and static web pages, or pre-prescribed rates to communicate vehicle leasing prices to their customers.
But Bynx QPaaS can generate live data using unique rates, so the enquirer can notify the leasing company in real time and provides new customers with a one-stop shop that we believe sets new standards for managing and offering campaign vehicles to a greater audience".
That's right ̶ you can manage new model launches and tactical sales campaigns in real-time.
Which means you can create timely, relevant tailor-made vehicle and pricing content and distribute it dynamically to your target customers' favourite social channels and your website.
A major vehicle leasing solutions provider (more news of which in part 2 of your series) is already using Bynx QPaaS as a single, integrated web-based tech platform that:
Simplifies uploading vehicle images.
Offers customers large numbers of competitively-priced leasing vehicle deals.
Means there's no need for external systems and additional costs.
Bynx QPaaS brings benefits to mobility businesses of all stripes and makes it easier for customers to choose you ̶ what's not to love?
Moving you from multichannel to omnichannel
Chances are that you're already a multichannel business:
As well as using fleet management software, you might connect with customers through your website, a carefully curated email list, and social platforms like LinkedIn, Facebook and Twitter.
The geographic and psychographic data that customer interactions generate during interactions with you across these platforms is a potential goldmine that you can tap into for insights on creating content that chimes with very specific customer segments.
However, the herculean effort it takes to collate, compare and consolidate data from several different discrete channels means that you'll lose out to more tech-savvy competitors and the value of real-time 'market reality' insights garnered from digital touchpoints is diminished.
But 52% of online businesses now have omnichannel capabilities ̶ this means that your multiple channels are smoothly integrated, you can track individuals as they move from channel to channel and create persuasive, customised content that connects with them at all the right moments. Bynx QPaaS moves you from multichannel to omnichannel, making your fleet management and marketing efforts as flawless, smooth and synchronous as a 6.0 figure skating routine.
Why should I choose Bynx QPaaS?
There are several reasons that Bynx QPaaS might be your best choice for an omnichannel fleet management and marketing solution. Here are just a few key takeaways:


It provides you with all the benefits of a best in class online leasing and subscription promotion tool, without the need to splash out on all the usual associated support systems and lease calculator engines.
Bynx QPaaS is delivered as a simple, user-friendly, intuitive hosted managed service, which plugs easily into your website or direct marketing channels.
Bynx is practically peerless in the fleet management SaaS sector ̶ with over 1 million vehicles managed with our systems globally, we're a high-calibre company you can trust.
Bynx QPaaS is an investment in your company's future ̶ it's a completely updatable vehicle lease management tool which combines the power of integral leasing and fleet management with omnichannel marketing.
So there you have it ̶ a sleek software system that makes business much easier and puts you at customers fingertips when they need you most.
Call Bynx on +44 (0) 1789 47160 For Next Generation Fleet Management